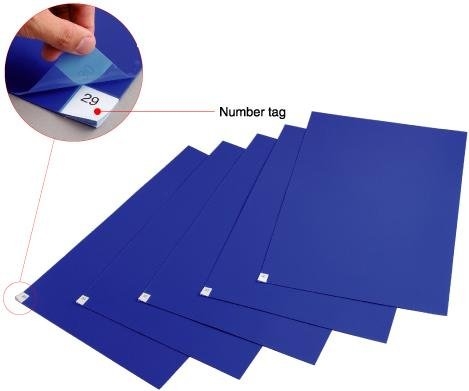 Sticky mat
Item No.: SSM0712
Sticky mat

made by high quality low density polyethylene materials, Each mat is composed of multiple loyers of polyethylene films coated with custome high- tack adhesive laminated together into a stack. It utilizes a water based acrylic adhesive, which has a PH of 7-8 and doesn't contain benzoic acid. Certified by Rohs to be free from heavy metals and hazardous chemicals.
Sticky Mat Feature :
-Numbered corner tabs for easy tracking of remaining sheets
-Easy sheet -to -sheet removal
-Non-transferring adhesive
--Various colors and sizes are available
Application :
Home used , and Widely used in microelectronic,pharmaceutical,medical and food processing industries.